Empire of the Incas has been around since 2005. We have been going to this place since it opened, but last week while eating dinner there, I realized a major boo-boo on my part. I haven't blogged about Empire of the Incas EVER! How could I have forgotten?
Now's a good time to rectify that mistake.
My first encounter with Peruvian food was at Pio Pio in Manhattan, so I was happy as a clam when a Peruvian restaurant opened in Danbury and Bethel – Empire of the Incas. If you haven't eaten Peruvian food or have eaten it, then you should definitely hit up this restaurant. We usually go to the Bethel branch after we encountered a bit of a language difficulty in the Danbury branch.
Now what do we order when we go there? Papa a la Huancaina. Choclo con Queso. Ceviche de Camarones. Lomo Saltado. Pescado al Ajo. Arroz Chaufa de Carne. Trucha Frita. Bandeja Paisa. They probably have Pisco Sour, but we just get a pitcher of Chicha Morada. Or maybe Inca Kola.
Other dishes we typically order at Empire of the Incas include this appetizer Supreme Chicharron with chicken, fish and pork paired with onion salad and yucca.
Supreme Chicharron Empire of the Incas Bethel, CT
Then there's this Pescado Entero Frito (fried whole fish…sea bass, I think). Hubby and I usually share and finish the entire thing as if it was the zombie apocalypse and food was running out. We always ask for aji, "a spicy sauce that often contains tomatoes, cilantro (coriander), ají pepper, onions, and water" according to Wikipedia.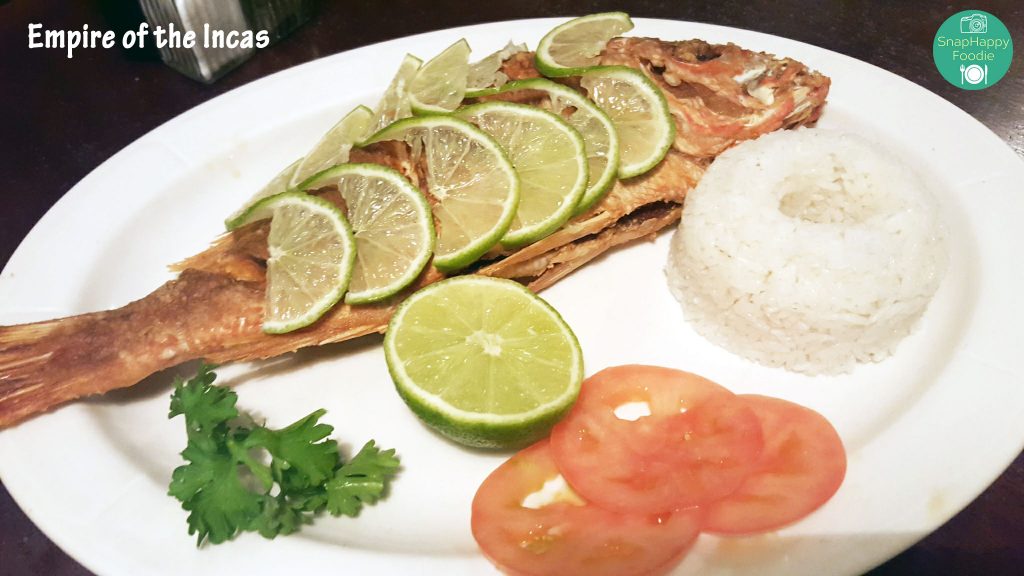 Then there's this Jalea Special for Two, a lightly breaded seafood mix of calamari, shrimp, fish and mussels. It comes with yucca and Peruvian onion salad (see below).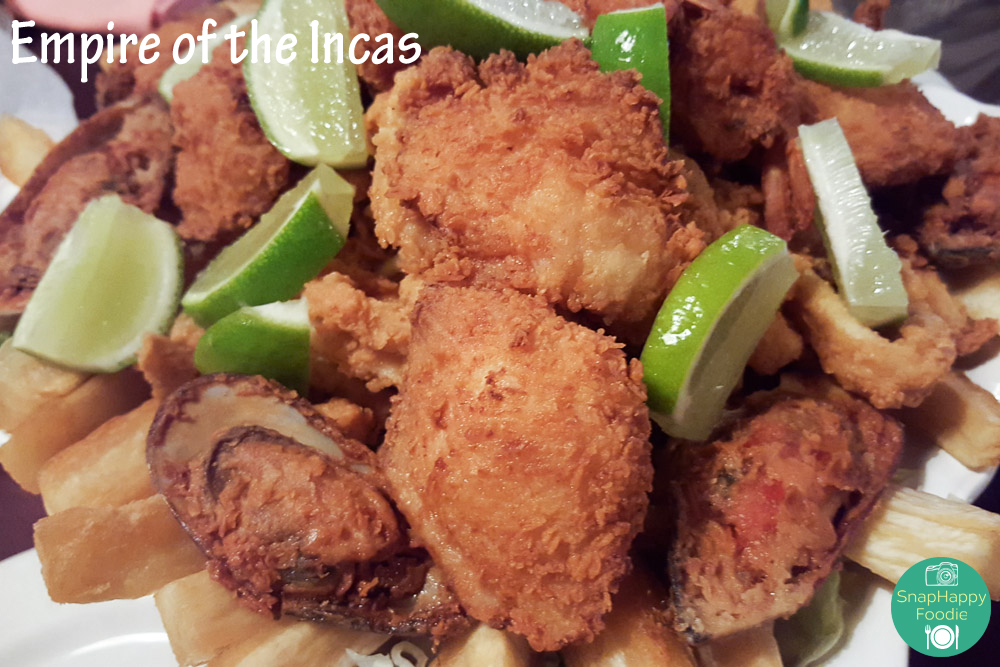 While it's a special dish for two, it can easily feed three or even four, especially if you ordered other dishes to go with it.
This is the Peruvian Onion Salad. It's so good!
Verdict: Peruvian cuisine is a happy amalgam of influences from the Incas, Europeans, Asians and West Africans. Empire of the Incas does an excellent job of representing their culture through food. The dishes are cooked to order, perfectly prepared and generously portioned. Service is friendly without being overbearing. They even remember what we typically order! If you're brave enough, then try the Anticuchos (grilled beef hearts marinated in Peruvian BBQ sauce). With a glass of chicha morada or pisco sour, you're all set!
It's amazing that there's Peruvian food in the area. What's even more amazing is that the food is actually pretty excellent.
Address:
Empire of the Incas
Bethel – 10 Stony Hill Road Bethel, CT 06801
Danbury – 241 Main Street Danbury, CT 06810