Disclosure: I attended this food event for free in exchange for writing a review on this blog. While this is a sponsored post, all opinions are my own.
Last Saturday, hubby and I were in Greenwich, CT for the 2017 Greenwich Wine + Food Festival held at Roger Baldwin Park. It was a beautiful Saturday afternoon, just perfect for spending the day outdoors. It didn't feel like fall, more like a great summer day.
Here are some of the good eats from the festival.
There was an overwhelming array of tasty wines at the festival, but I fell in love with Triibe Celtic Liqueur. With its hints of chocolate, vanilla and caramel, this is my kind of drink. I love, love, LOVE this! Must. Have. This.
Then there were these sparkling teas. They look innocent enough, right?
They served this Chaider Fire (left) with Fireball Whiskey and Raspberry Lime Cooler (right) with Lime Vodka. Yum!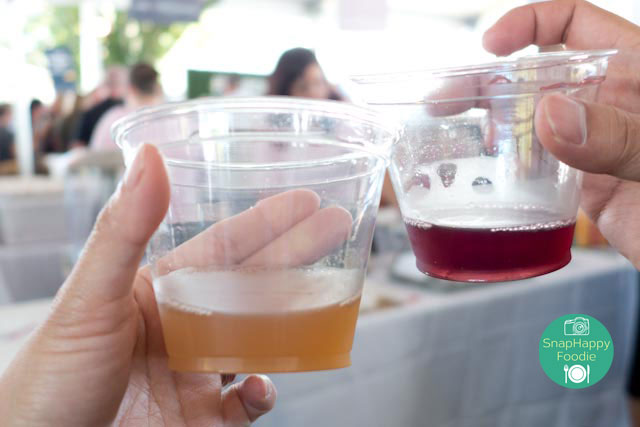 In between eating and drinking, we saw these celebrity chefs. Originally, I wanted to be at the festival by noon to watch Adam Richman at the Ethan Allen Celebrity Green Room, but we had a late night and didn't get to leave early enough. Good thing he was scheduled for a demo!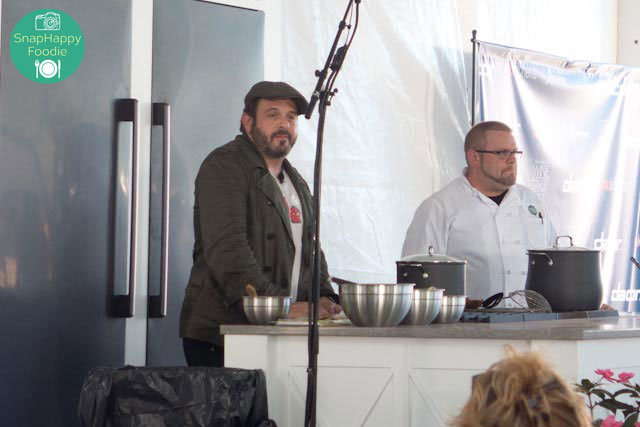 I wanted to have a picture with him and I got it, so YAY!
Now back to the food. . .there was this Prime Steak Tartare from Washington Prime with shallot, black pepper, scallion and parmesan truffle crema.
This Chicken Banh Mi from The Lodge at Woodloch was excellent.
The Restaurant at Rowayton Seafood had this Crab Maison with grapefruit, remoulade and avocado.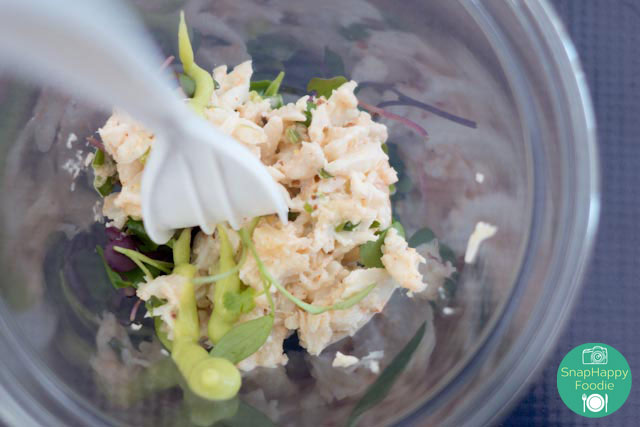 One of the good stuff – the Little Pub's Braised Beef Tacos! It was served on a fresh corn tortilla with fermented vegetable slaw and roasted pepper and corn.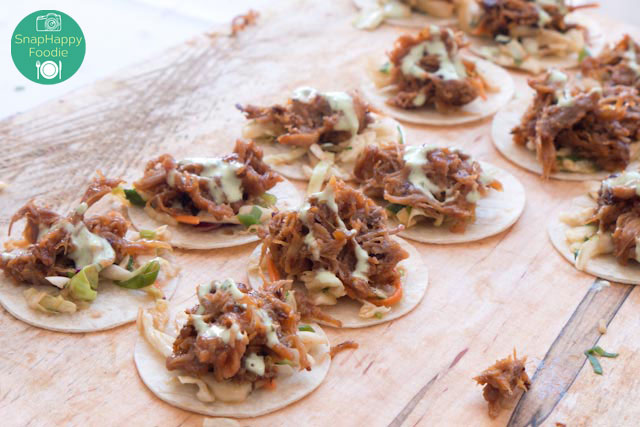 Such a pretty, pretty cake on display from By the Way Bakery.
I love how delicate these Jicama Wraps looked! It was from On the Marc Catered Events. The wraps had avocado puree, pickled ginger and toasted sesame seeds.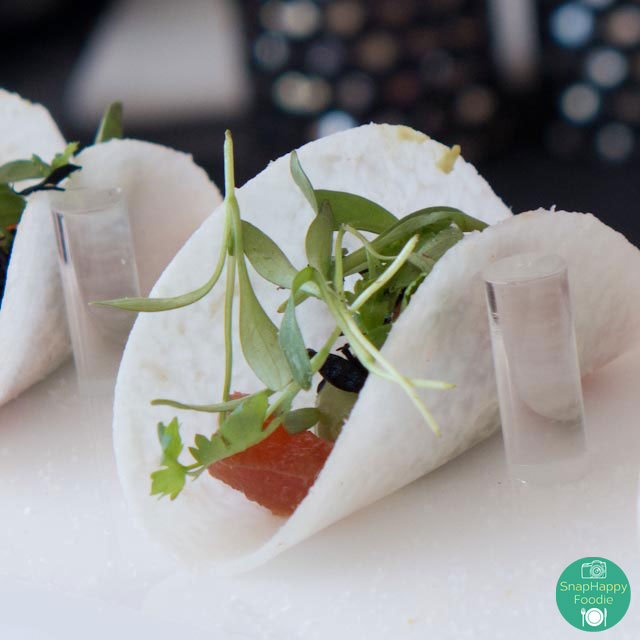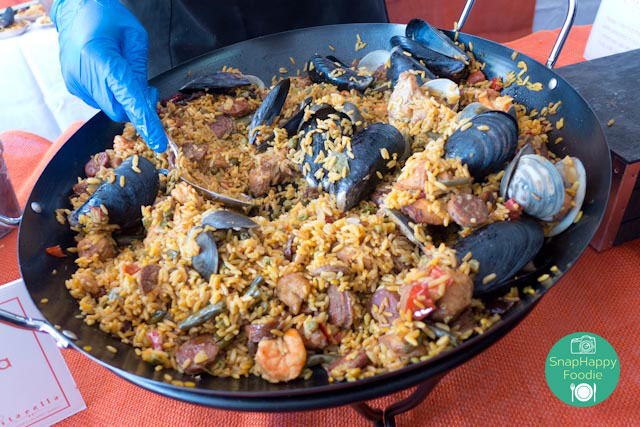 I crushed so hard on these beautiful cupcakes courtesy of Ggachi Bakery. It made me realize how long it's been since I last baked cupcakes!
Anyway, what made the festival even more fun was running into my friend Bonnie of Home Place Blog!
So was the festival worth the drive from our place to Greenwich? You betcha! Plenty of parking. Efficient check-in. Staggering turnout. Your cup. .  . correction, your wine glass runneth over. We didn't leave the festival hungry. How is that even impossible? There were so much food and drinks to partake and relish.
In addition, I saw and spoke to Adam Richman (which was my goal). I also saw Alex Guarnaschelli and Lindsay Perkins, plus Scott Conant from a distance (too far for me to take a picture – people kept coming up to him!).  We left way before Train performed because we had another appointment to go to, which means I also missed seeing Mario Batali. Nevertheless, it was still a rewarding Saturday afternoon, especially when you spend the day having fun at a food festival!