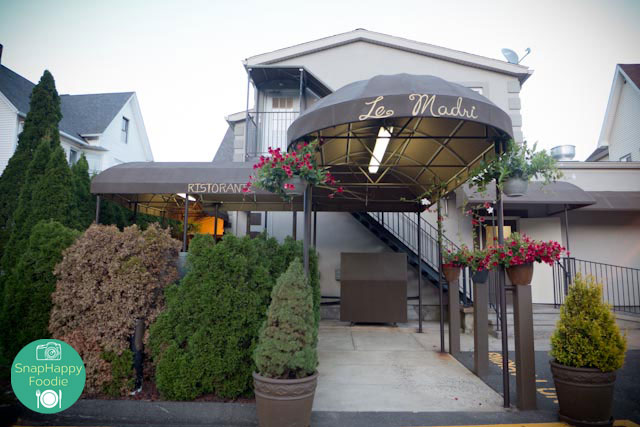 This is Le Madri. It used to be Julliano's. Before that, it was Tonelli's. Now 41 Grassy Plain Street is reborn as Le Madri under the helm of the new owner Chef Vinicio Llanos.
I was invited to a dinner recently with other influencers to try the food there. It was not even five minutes away from where I lived, so saying yes to the invite was a no-brainer.
Before we headed to the main dining room, we hung out at the bar to eat and drink some cocktails. We had Polpetine, which is homemade meatballs in tomato sauce with shaved ricotta salata.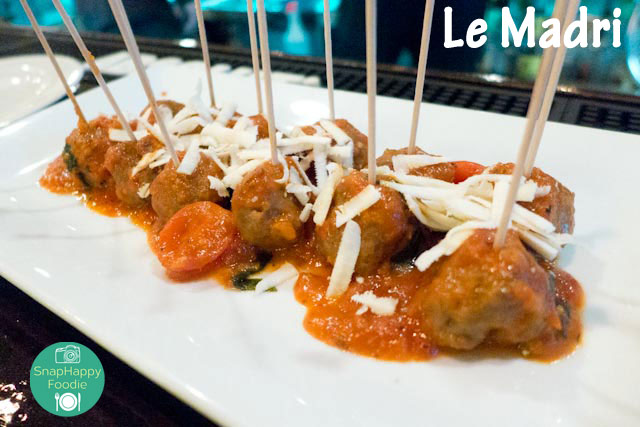 This was my drink, Tuscan Rum Punch. It was a little too strong for my liking, but I drank some of it anyway.
Then there was this Calamari Fritti, which was fried calamari served with spicy tomato sauce.
This is the Le Madri Mojito.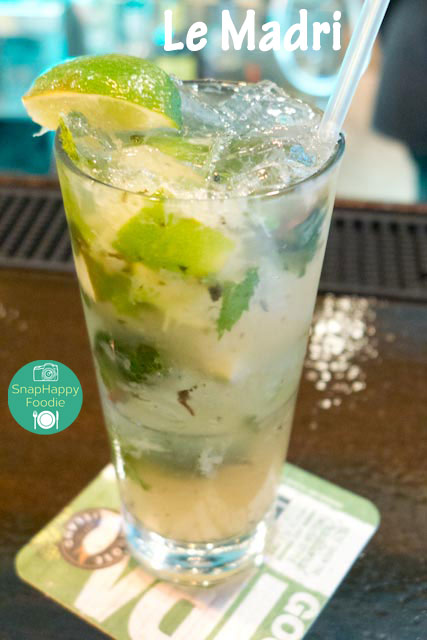 Then we moved to the main dining room where the eating got real.
The meal started out with this Octopus Salad. When I checked their menu online, it's called Insalata di Polpo Alla Griglia. It came with potatoes, green beans, red onions, capers, and lemon vinaigrette. For a non-octopus-eater like me, I eyed this dish with much trepidation at the start. I don't eat octopus and here are my three reasons why:
They seem like such intelligent creatures to me. Just watch this video.
Their suction cup-looking things creep me out.
We went to Sik Gaek in Flushing, Queens years ago and ordered that humongous hot pot where they topped everything with a live baby octopus. Watching the little creature get cooked made such a mark on me. *shudders*
Which brings us back to Le Madri's Octopus Salad. Once the requisite picture taking and Instagramming were done, there was nothing left to do but to try it. To my surprise, the octopus in the salad was very tender and tasty! I just had to stop myself from looking at those little suction cups.
After the salad, we had this Short Rib Ravioli with demi glace sauce paired with Seafood Risotto that had scallops, calamari and shrimp. Pretty easy and tasty eats.
Then there was this Chilean Sea Bass with mussels, clams, scallions and broccoli. I love this very refined way of serving sea bass.
A girl's gotta have more drinks when there's more food coming, right? I drank this Cucumber Fresco that's as refreshing as it sounds. It's not very photogenic though.
The last main dish for the night was this Grilled Australian Lamb. It came with vegetables timbale, spinach, sundried tomato and goat cheese in a red wine sauce.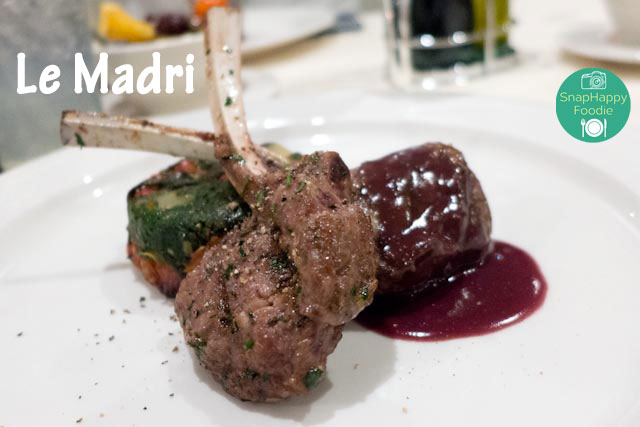 Our group taste-tested five. . . yes, you read that right. . . five different desserts – Panna Cotta, Warm Apple Tart, Tiramisu, Warm Bread Pudding, and Lemon Tart. No worries, we shared. What can I say? Desserts are always delicious.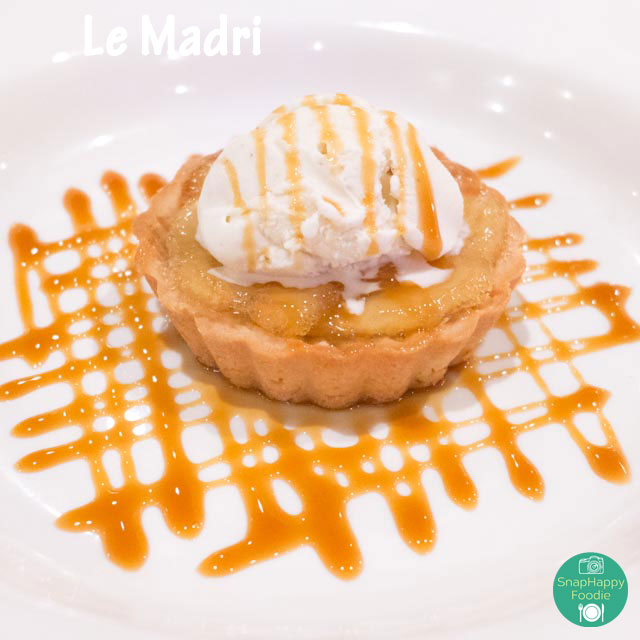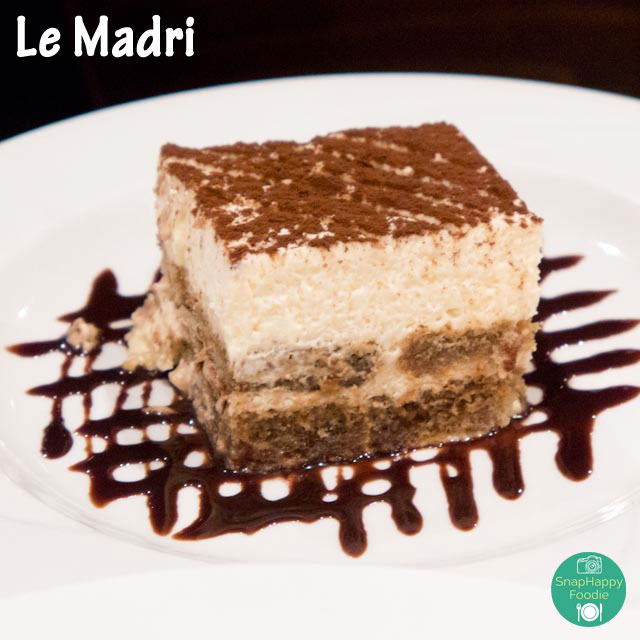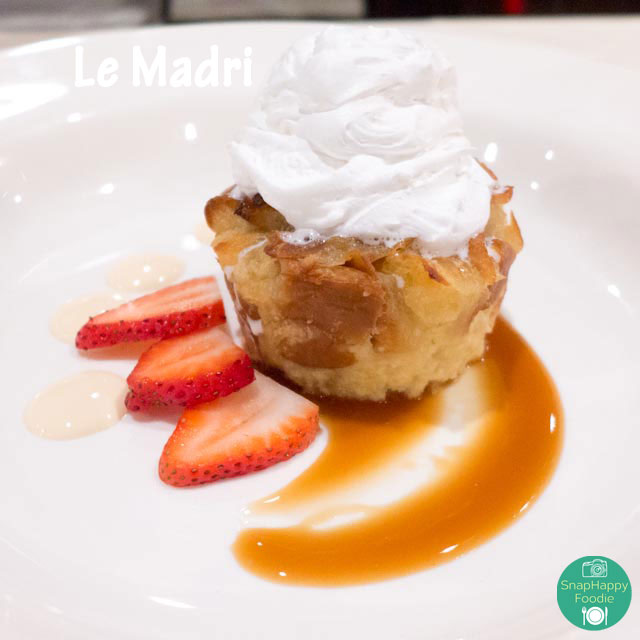 Verdict: Le Madri is still a work in progress, ambiance-wise. Our little group had a bit of a laugh with the eclectic music choices while we were there. At the start of dinner, I remember hearing the instrumental version of "Beauty and the Beast". By the end of the night, they switched it up to some kind of rave music. Talk about a change in vibe! As for parking, don't go looking for parking space in the front. You'll be wasting your time. There's plenty of parking in the back.
Food-wise, Le Madri gives you a true taste of seafood at its finest. The Grilled Australian Lamb was good, but their strength really lies in their seafood dishes. If they keep up the good job they did when we went there, then Le Madri can be your destination for fine Italian cuisine in Bethel, CT.
Address:
Le Madri
41 Grassy Plain Street, Bethel, CT 06801
Disclaimer: I received an invitation for this free food event from MaxEx Public Relations in exchange for writing a review on this blog. All opinions in this blog post are my own and my husband's.