I don't really know where to go for Hawaiian food here in Connecticut. If anything, we only eat Hawaiian food when we're in California (here's my post about Aloha Hawaiian Barbecue in Salinas, CA). We weren't even actively looking for Hawaiian food when we came across H & C Hawaii BBQ in Torrington, CT.
We ordered what we did back in California. This is Spam Musubi, which is a slice of Spam and rice wrapped in nori.
I had Loco Moco, which had white rice, two hamburger patties, two fried eggs and brown gravy.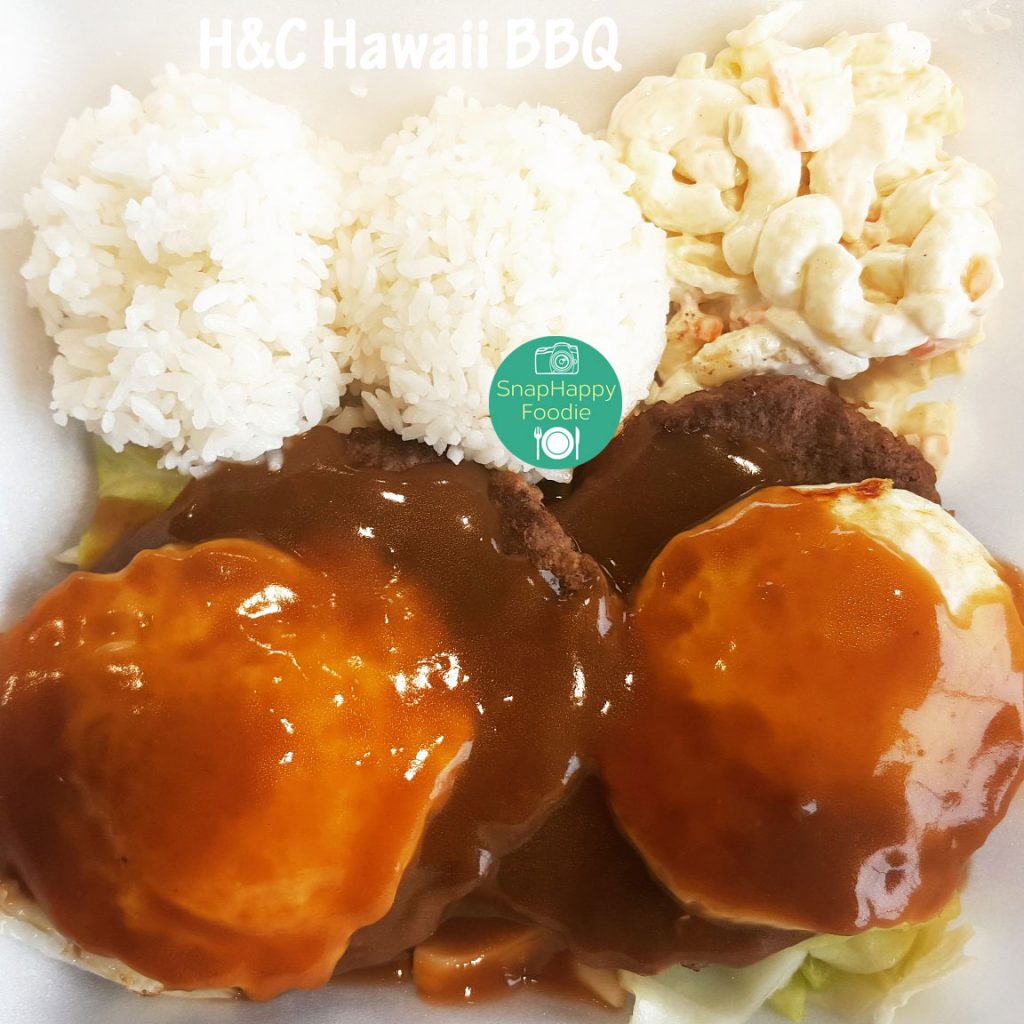 Hubby ordered their Pork & Short Ribs Plate Lunch. It had macaroni salad and steamed rice under the ribs.
Verdict: H & C Hawaii BBQ is a casual fast food place where you order at the counter and they bring your food to your table. Your food is placed inside takeout containers. They serve local – not traditional – Hawaiian food. If you're looking for a quick and affordable meal, give them a try. Their food pretty much matches our experience in California. This is straightforward, uncontrived, unembellished good food. Some days, that's all we need.
Address:
H & C Hawaii BBQ
1875 E Main Street Torrington, CT 06790