My sweet tooth has been aching for a donut or two since last Sunday. But since I was feeling under the weather last Sunday, we couldn't get some. Today was as good a day as any to go (to) Donut Crazy in Shelton, CT. We've been here before, but I didn't take pictures so I couldn't blog about it. This visit, I was prepared and ready to try new flavors!
Let's follow this sign, shall we?
We ordered three donuts for the two of us. If you're gonna indulge, don't half-ass it. We ordered a Maple Bacon Donut, a French Toast Donut and a Mambo Italiano Donut. Hubby ordered coffee while I had a small strawberry-banana smoothie. Serious sugar overload, I know!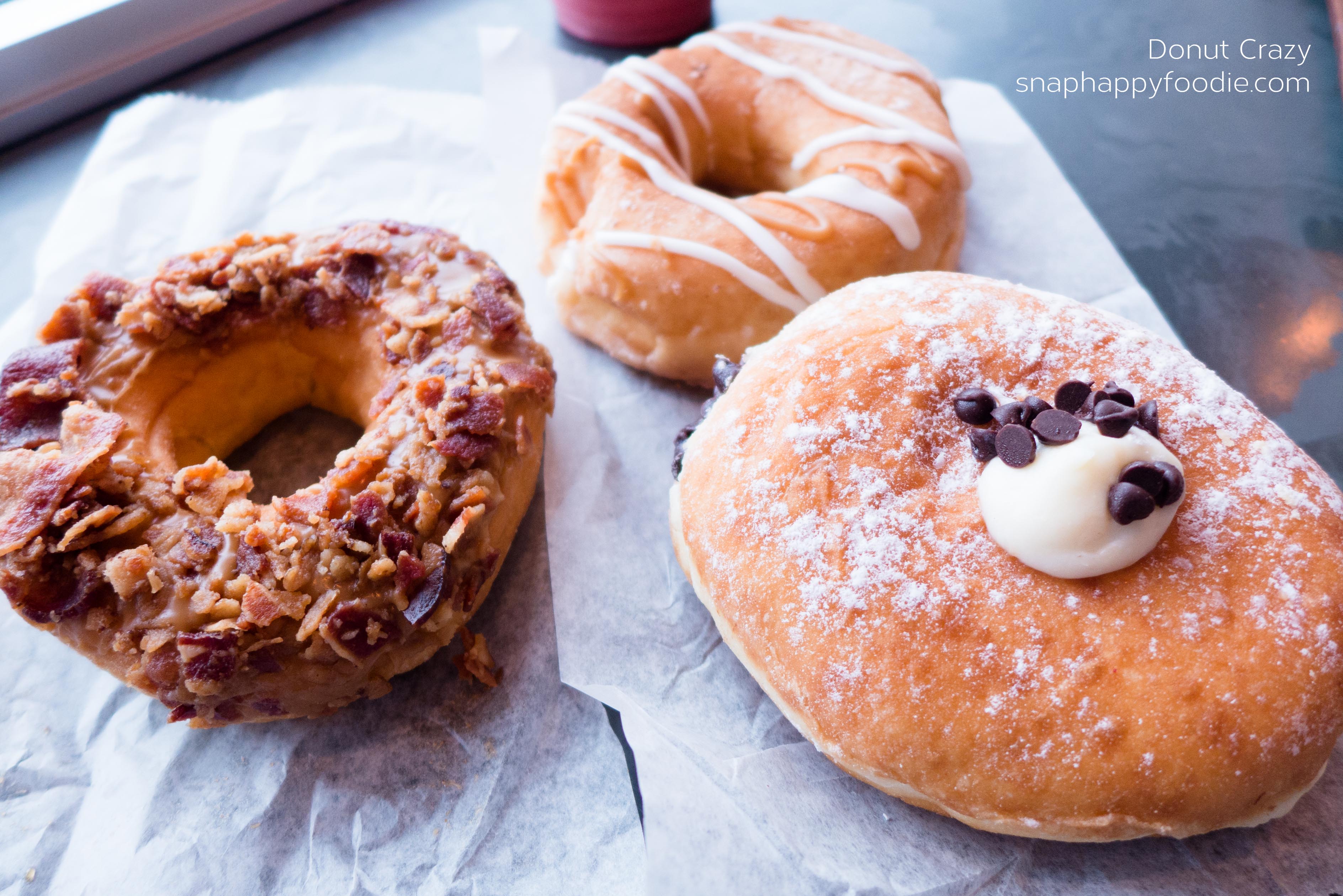 The French Toast Donut was described as "sweet glaze dipped, vanilla and maple drizzle and sprinkled with cinnamon and sugar".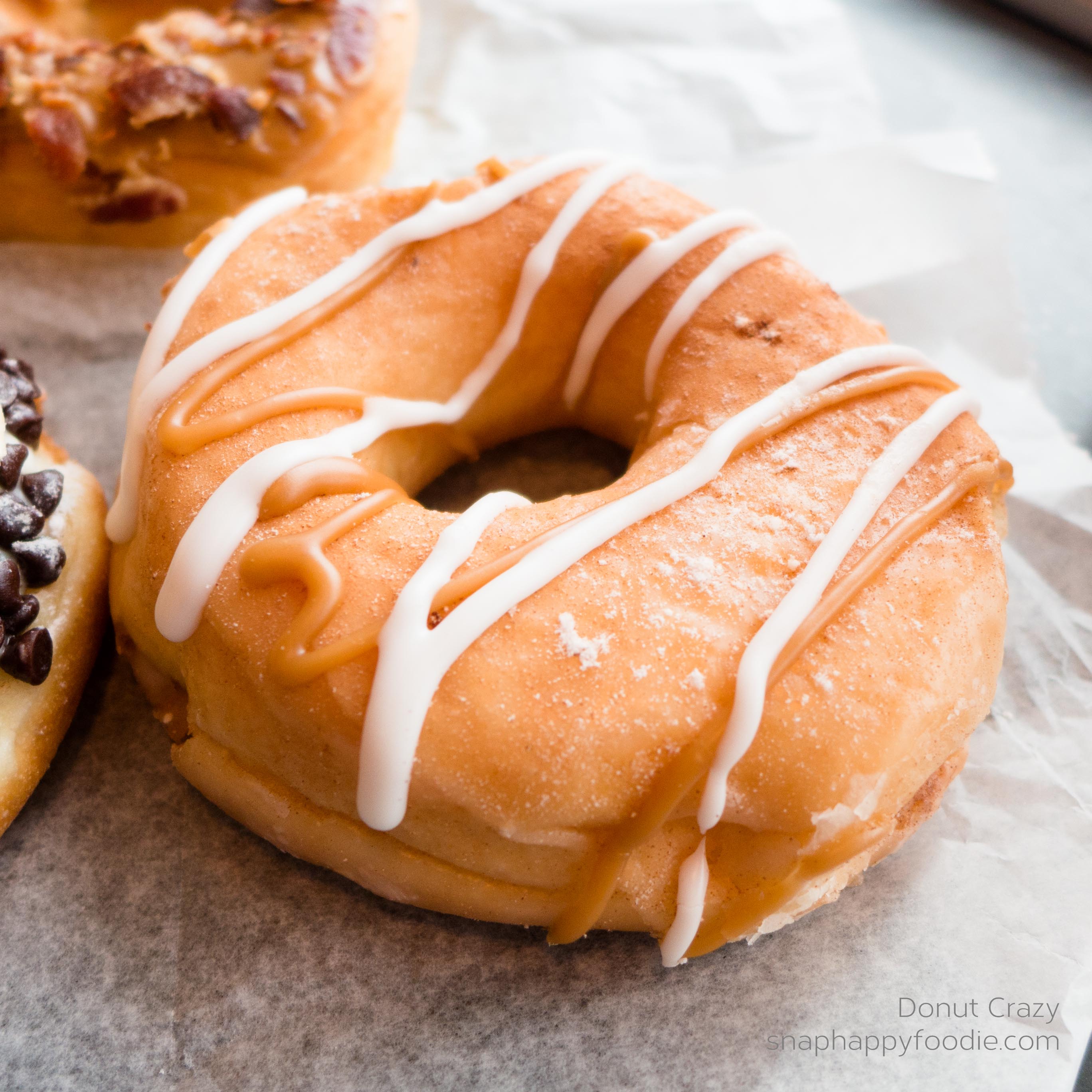 The Mambo Italiano Donut has the traditional cannoli filling with mini chocolate chips.
Now here's the Maple Bacon Donut.
The French Toast Donut was sweet. I mean, it's just a sweet delight of a donut. As for the Mambo Italiano, well. . .have you ever seen a cannoli donut? I've always seen cannoli in tube form, but Mambo Italiano went the circular route!
But it was the Maple Bacon Donut that won us over. Here's what happened. . .
Hubby looked at the Maple Bacon Donut and took a cautious bite. Then it was followed by silence.
"So good…and so bad!" He immediately offered me a bite. I looked at the round thing with suspicion and took a tentative bite. My, my, my. . .he was oh so right. What sweet mischief-making led them to put that lovely sweetness of maple together with the saltiness of bacon over a donut?
Verdict: Why two locations in neighboring towns, Donut Crazy?!?!? What about us in Danbury? It hardly seems fair. I still have to try your Red Velvet, Creme Brulee, Royal Butterscotch, and Salted Caramel donuts.
If you're curious about their donuts and live far from Shelton, then visit their store and buy a dozen different flavors. Round up your troops and share the bounty. You can't go there and play it cool. So many interesting flavors for the eating. What's more, ordering flavors that you can order elsewhere is just wasting time. I can't tell you what to order because once you're there, you'll be seduced on your own. Good luck!
Address:
Donut Crazy
785 River Road Shelton, CT 06484