It was a nice fall day to be out and about. Hubby, sister and I went to Calf Pasture Beach in South Norwalk, CT to attend our first ever Chowdafest. There was a bit of a hiccup with the parking, but nothing worth whining about. We did manage to park, so any petty annoyance can be easily forgiven.
After checking in, we were told to get a spoon, a paper plate, ballot and a pencil. I was a woman with a mission – to sample each offering from each booth.
We started off with #11 High Tide Gourmet because it was the nearest booth from the main entrance.
Froom booths #11 to #5, I'd get a sample, take a pic then eat. Then I realized that it wasn't an efficient use of my time. So I went to 3-4 booths, got their samples, took pictures of the grouped samples, then ate.
Mysteriously, there was no #2 booth listed – the official ballet went from 1 to 3, skipping 2. I wonder what that was all about.
Unfortunately, #25 Local Kitchen ran out of their Thanksgiving Harvest Bisque. I didn't even get to try. 🙁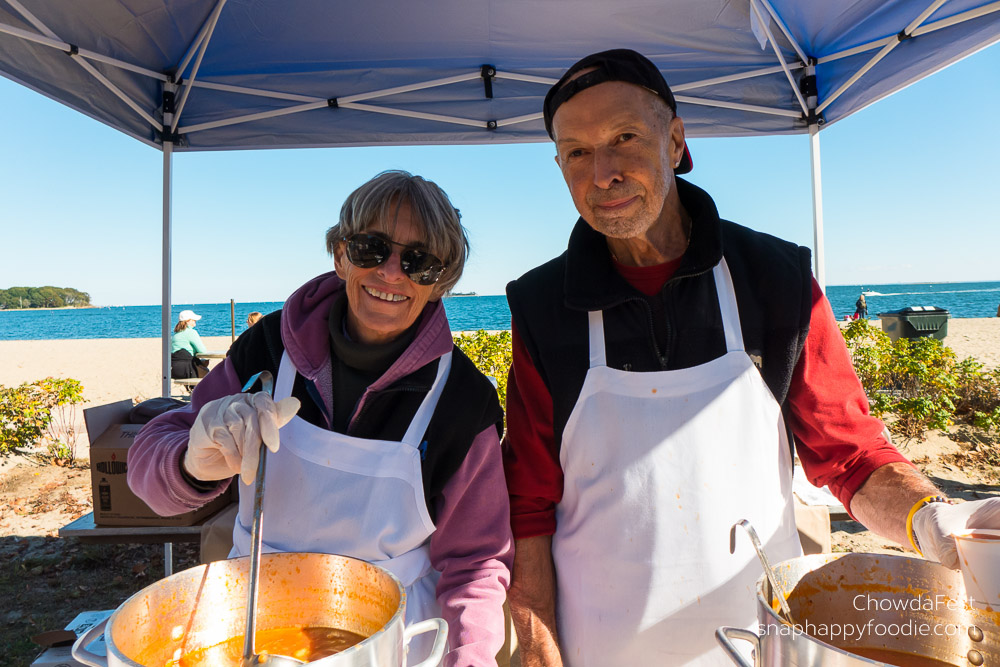 Booth #13 for Olio Restaurant on Hope was nowhere to be found.
I went to get free Blueberry ice cream thanks to The Farmer's Cow. They also had Peanut Butter Banana ice cream. Despite the long lines, I stuck it out and waited for my cone of sweetness.
These are the cups of all the chowders, bisques and soups that I tasted yesterday. Chowdafest game strong!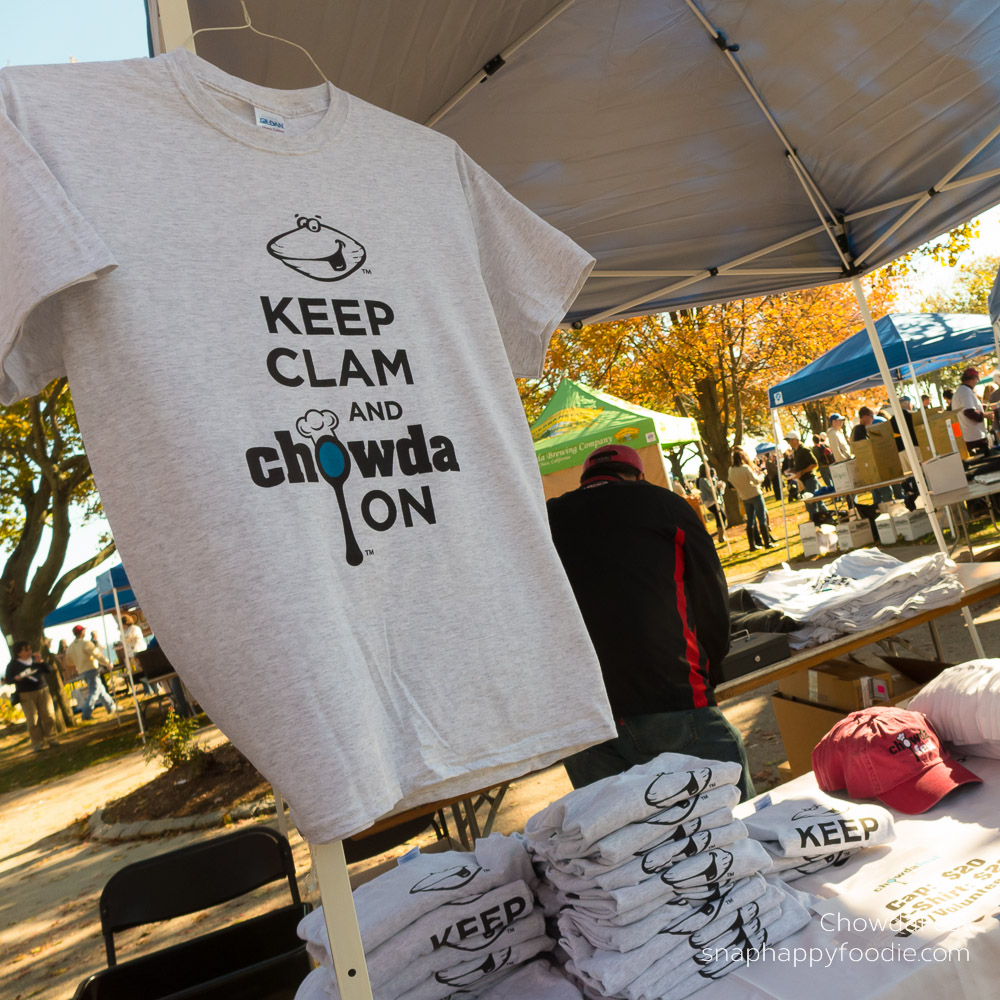 Here's the two of us before leaving Chowdafest. My sister was roaming around somewhere. 🙂
In my rush to eat, I missed taking pictures of some booths' fare. Can't blame a girl for that. After endless tasting, rating each one on a scale of 7-10 was so difficult because they all served really delicious food. In fact, I wish they had separate categories for chowders, bisques and soups. At least it would be pitting apples against apples, not apples versus oranges versus bananas.
I did come up with own list of favorites:
1. Simply Delicious – Lobster and Corn Chowder. How do I even begin to describe their chowder? Their name pretty much covers it, simply delicious. I checked the results from previous Chowdafests, but I don't see Simply Delicious there. If it's their first time to join, then they're off to a good start.
2. The Spread – Chorizo and Shrimp Chowder.
Tied for third were all New England Clam Chowders because I really love New England Clam Chowders!
3. Donovan's – New England Clam Chowder
3. O'Neill's – New England Clam Chowder
3. Sparks Sports Grill – New England Clam Chowder
There were no long waits per booth, except for the ice cream booths so yay! Great decision to hold this event in an outdoor location. Even if the event was well-attended (I think there were more than 1,500 attendees), you don't feel crammed because you can walk around and hang out near the beach while you're sampling the offerings. Unfortunately, I didn't get to visit the other booths (Sierra Nevada, Pepperidge Farm, William Hill Winery, among others). But I was also very happy to see that the trash cans were monitored and cleared out accordingly.
I definitely enjoyed attending this event. Even better, it's for a good cause because it benefits Community Plates. I can't wait to find out this year's winners and to attend next year's event!
---
Update: Jim Keenan, Chief Chowda-head of Chowdafest, told me that there are actually four categories of competition: New England, Traditional (Manhattan and Rhode Island only), Creative chowder and soup/bisque. Here's the press release on this year's winners.