Kenchang Dishes and Pieces by Celine are two food businesses owned and managed by high school batchmates Kenneth Riguer and Celine Malapitan. Since we've been under community quarantine, I finally had the opportunity to sample their tasty offerings. After enjoying their food, I'm glad that Kenchang Dishes and Pieces by Celine are around to share their food during this pandemic.
By the way, I have decided to blog about these kinds of food finds. It's the least I can do to show support for our small / local / women-owned businesses. If you have food items that you'd like me to try, give me a holler here. Or if we're friends on Facebook or Instagram, message me there too.
Anyway, here's what I think of Kenchang Dishes and Pieces by Celine. 😉
---
Kenchang Dishes
Kenchang Dishes offers two menus:
the Food Tray menu is good for 10-12 persons; and

the Frozen Items menu is good for 2-3 persons.
We recently had Dimsum Day here at home with food courtesy of Kenchang Dishes! (@kenchangdishes). I ended up ordering four items off her Frozen Food menu, which was perfect for a small group like us. My orders arrived packaged like this. . .
. . . and each item was packed in these containers as well.
Hubby placed the Spicy Liempo in the oven set at 220°C and then sliced it into small pieces afterward.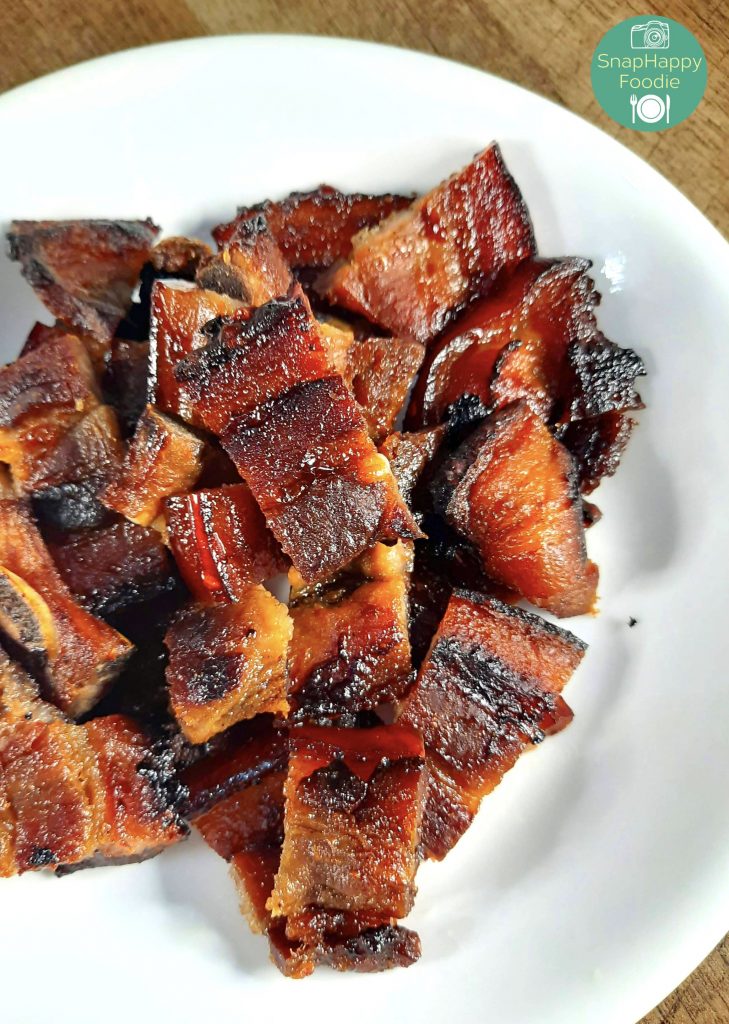 Here are the Sharksfin, Pork Siomai and Kuchay Dumplings that spent less than 10 minutes in the steamer!
Kenneth said these could be steamed or fried. Since I avoid frying food (and any fried food we do end up eating is usually fried by hubby), steaming was the cooking method of choice!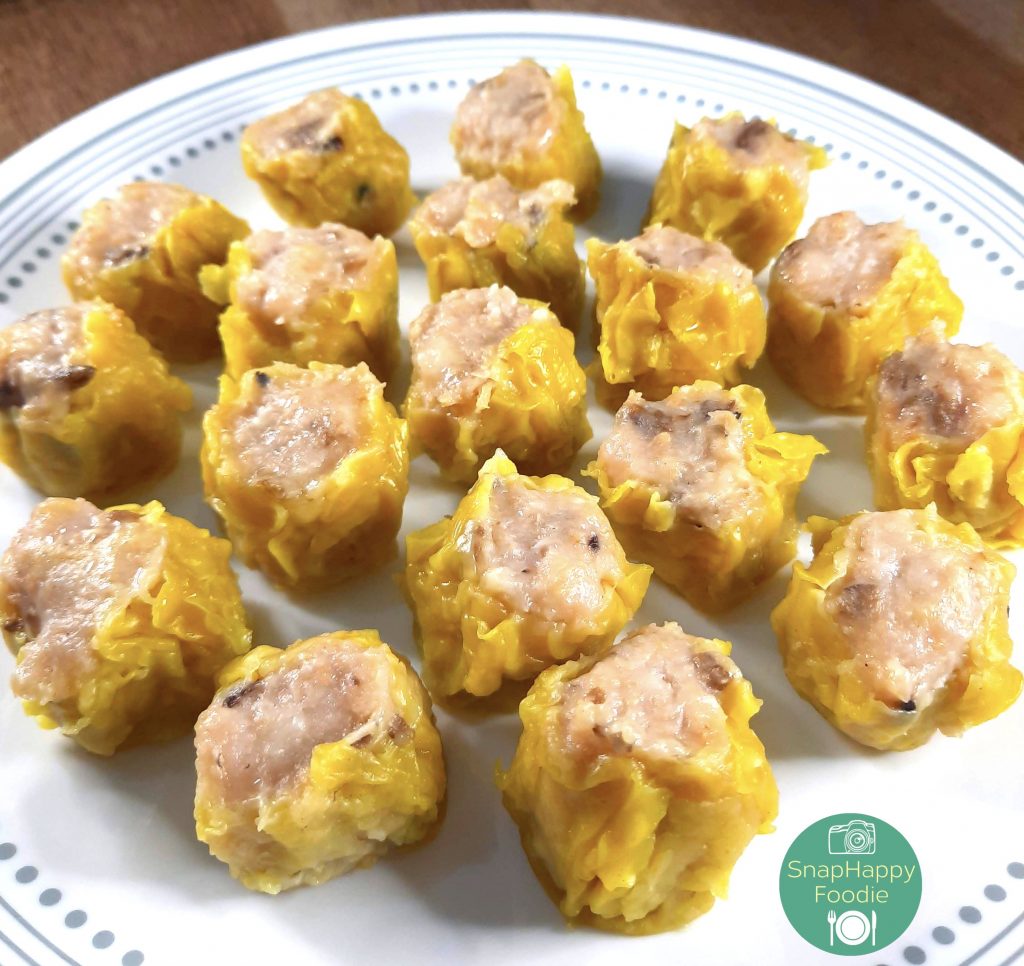 Maybe, just maybe next time, we'll try these pan-fried.
Verdict: Ordering from the Frozen Items menu was a great option that served enough food for us. The dumplings were easy to prepare – steam or pan-fry it and serve! The delectable dumplings could be appetizers, a side dish or heck, if you eat enough of it, it could be your main course as well! Of the three, the tasty Kuchay Dumplings was my favorite. The well-seasoned Spicy Liempo ended up really crunchy after its stint in the oven. Overall, it's pretty filling good food, especially if you're short on time.

To order:
Call / text: 09175927861 – 09152675804
Instagram: @kenchangdishes
Oh, and place your orders two days in advance.
---
Pieces by Celine
I've been noticing Celine's Facebook posts about her Vegetable Spring Roll Salad, but it took me some time before I actually contacted her to order. Not really sure why it took me that long, but it was a good thing I finally did.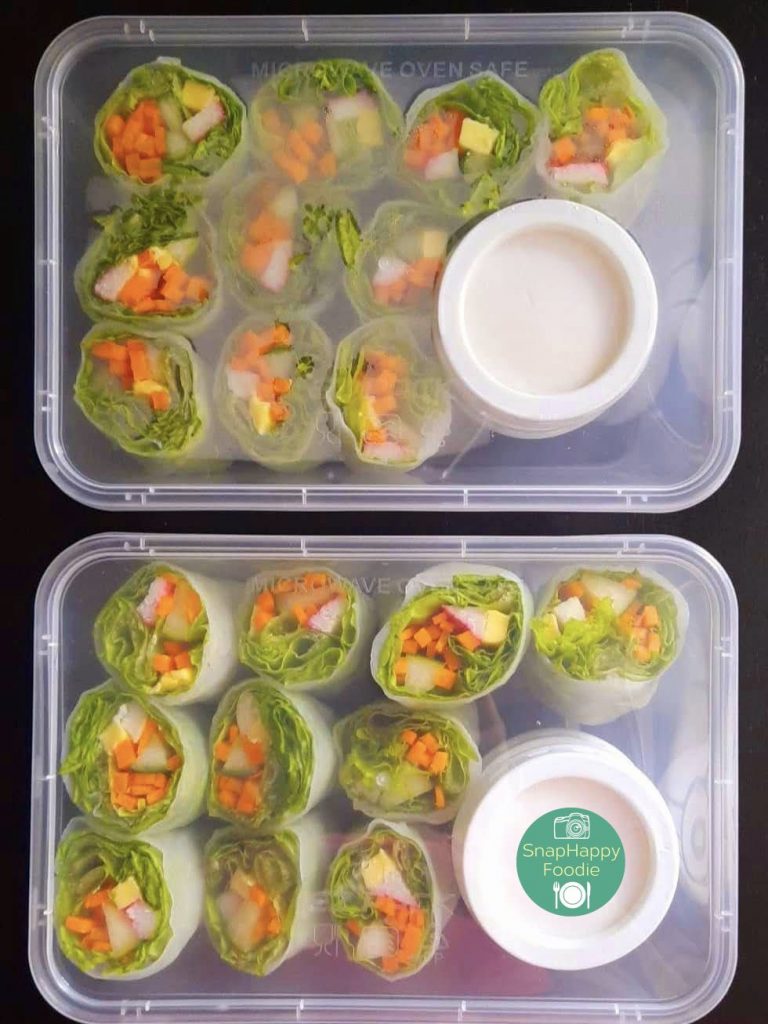 Each container (tub as they call it here) comes with 10 bite-sized pieces of Vegetable Spring Rolls, plus two signature dips – jalapeño and mango.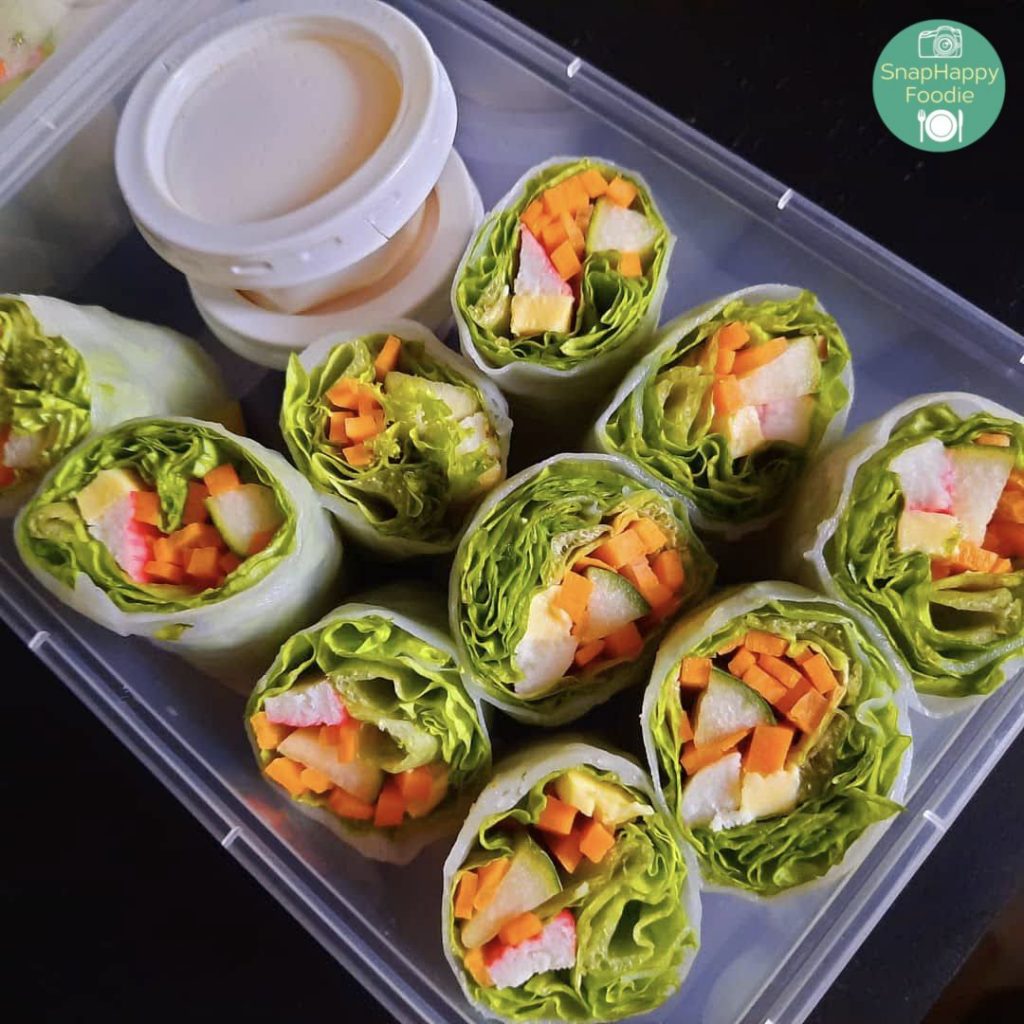 Verdict: I'm a fan of vegetable spring rolls, so this was a sure winner for me. I loved the vibrant colors. I love that it's fresh, delicious, and even better, nutritious! Just remember to refrigerate it if you're not eating it yet. Even if it's officially a salad, it will definitely work as a perfect appetizer.
To order:
Pieces by Celine
Call / text: 0955 966 2897
Instagram: @piecesbyceline