Last year, I went to Katsu Cafe in Katipunan Avenue with my mom and sister. They've both eaten there before, but it was my first time to go there.
Obviously, Katsu Cafe's specialty is tonkatsu, so I ordered their Pork Katsu Set that costs PhP 195, which is roughly about US$5. After getting our orders, our server gave each of us a bowl of sesame seeds to crush and grind. Once you've crushed and ground the seeds to your heart's content, you pour Tonkatsu sauce on it. That's what you dip your pork katsu in.
The Pork Katsu Set came with Miso soup, side salad and Japanese Rice.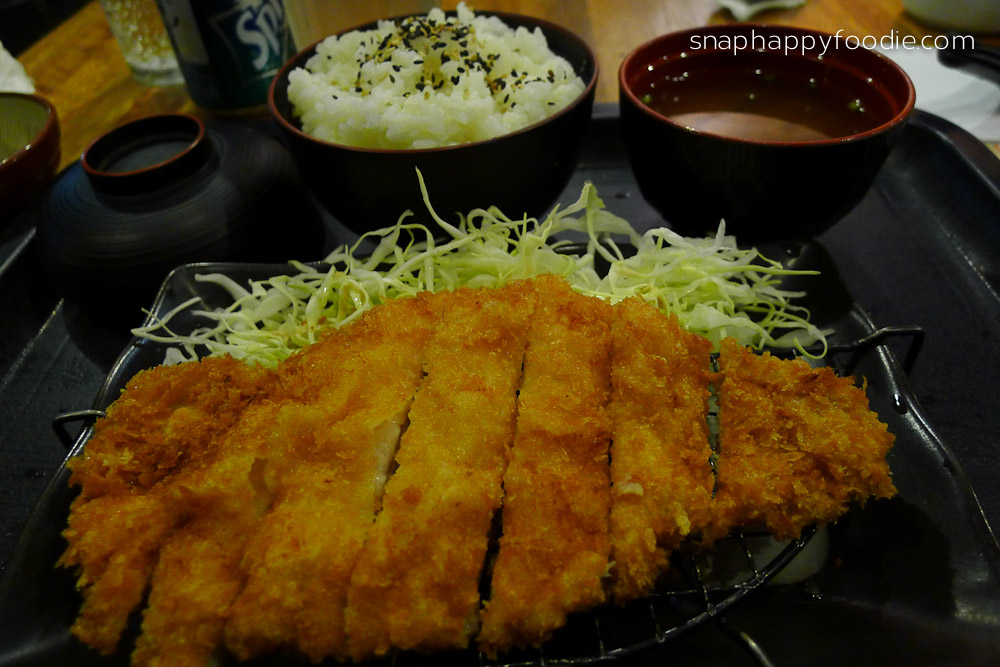 The pork cutlets were battered and coated with Japanese Panko breading, then deep fried and served on a bed of shredded cabbage. I skewered a forkful of pork katsu and happily dipped it in the Tonkatsu sauce with crushed sesame seeds. As expected, I finished my meal.
Katsu Cafe is really a very small restaurant. Thankfully, we got seated near the window and their service was pretty good. Unfortunately, it was hard to find a parking space. Not really sure what can be done about that since Katipunan Avenue is a horrendously busy street. Overall, Katsu Cafe is pretty good value for a katsu joint and very friendly on the wallet.
Address:
Katsu Cafe
329-I Katipunan Ave., cor B. Gonzales,
Loyola Heights, 1108 Quezon City, Philippines