"Where Food Meets Happiness".
With a tagline like that, you can be sure that a visit to Cafe Dominique in Quezon City, Philippines will be worth your time. If you ever find yourself in the West Triangle area, make sure that you pop by Cafe Dominique whether you're in the mood for breakfast, lunch or dinner.
Described as "… a casual family-run restaurant serving American fusion comfort food including buttered prawns, roast chicken, twice cooked pork belly, milkshakes, and desserts," Cafe Dominique is a quiet, little restaurant that's easy to miss while you're driving on Examiner Street, but it's definitely a can't-miss spot.
Each table has cute little touches like these.
Food-wise, hubby ordered their Sizzling Sinigang, which reminded me of Locavore's Sizzling Sinigang (which I blogged about here). Their version of Sizzling Sinigang was also served on a sizzling plate, but topped with crispy lechon kawali.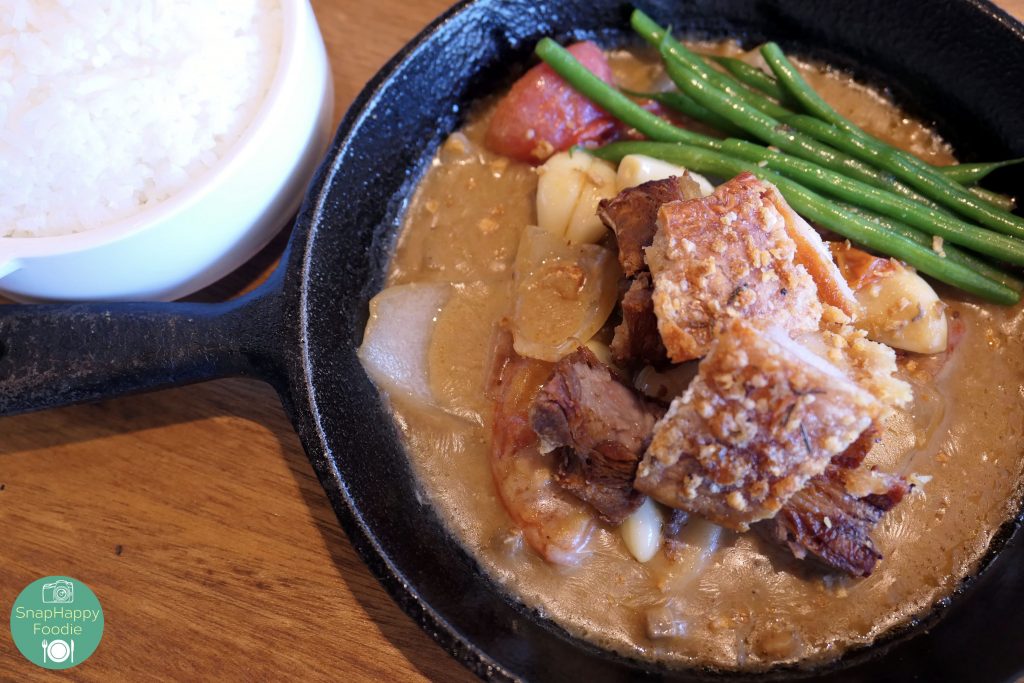 Their Sizzling Beef Pares, just like the Sizzling Sinigang, was served on a sizzling plate. It's also a definite must-try!
Then there's the lighting fixture that was just too eye-catching to me.
Verdict:
With its open and bright space coupled with comfort food done right, Cafe Dominique in Quezon City is a great find for casual good food in the area. What's more, they even offer all-day breakfast, so yay! I wanted to take more photos while we were there, but didn't out of respect for the privacy of other diners.
The only downside is that there isn't a lot of parking space, but we've been lucky so far. I've been here thrice with my family and we always managed to get parking spaces. Perhaps it's best to go here during off-peak hours.
One thing's for sure . . . don't pass by this one.
Address:
Cafe Dominique
42 Examiner Street
Quezon City, Philippines