Trattoria Mario Mio in Silang, Cavite was our destination for a Mother's Day lunch. Our family decided to celebrate in advance to avoid the crowds on Sunday.

Located inside the Monteluce compound along Aguinaldo Highway, Trattoria Mario Mio specializes in serving Italian favorites like spaghetti bolognese, pizza carbonara, panna cotta, osso bucco, etcetera.
Funny enough, we all ended up ordering pasta. Next time we'll try their other dishes.
* Spaghetti alla vongole (spaghetti with fresh baby clams and light vino blanco sauce)
* Penne salsicce e funghi alla boscaiola (tube pasta with fresh Italian sausage and mushrooms in a light tomato sauce)
* Spaghetti Aglio e Olio Gamberetti (spaghetti with olive oil, garlic and lightly grilled shrimps)
* Linguine al Tartufo (Linguine enveloped in a creamy truffle sauce topped with Prosciutto)
* Tiramisu for dessert!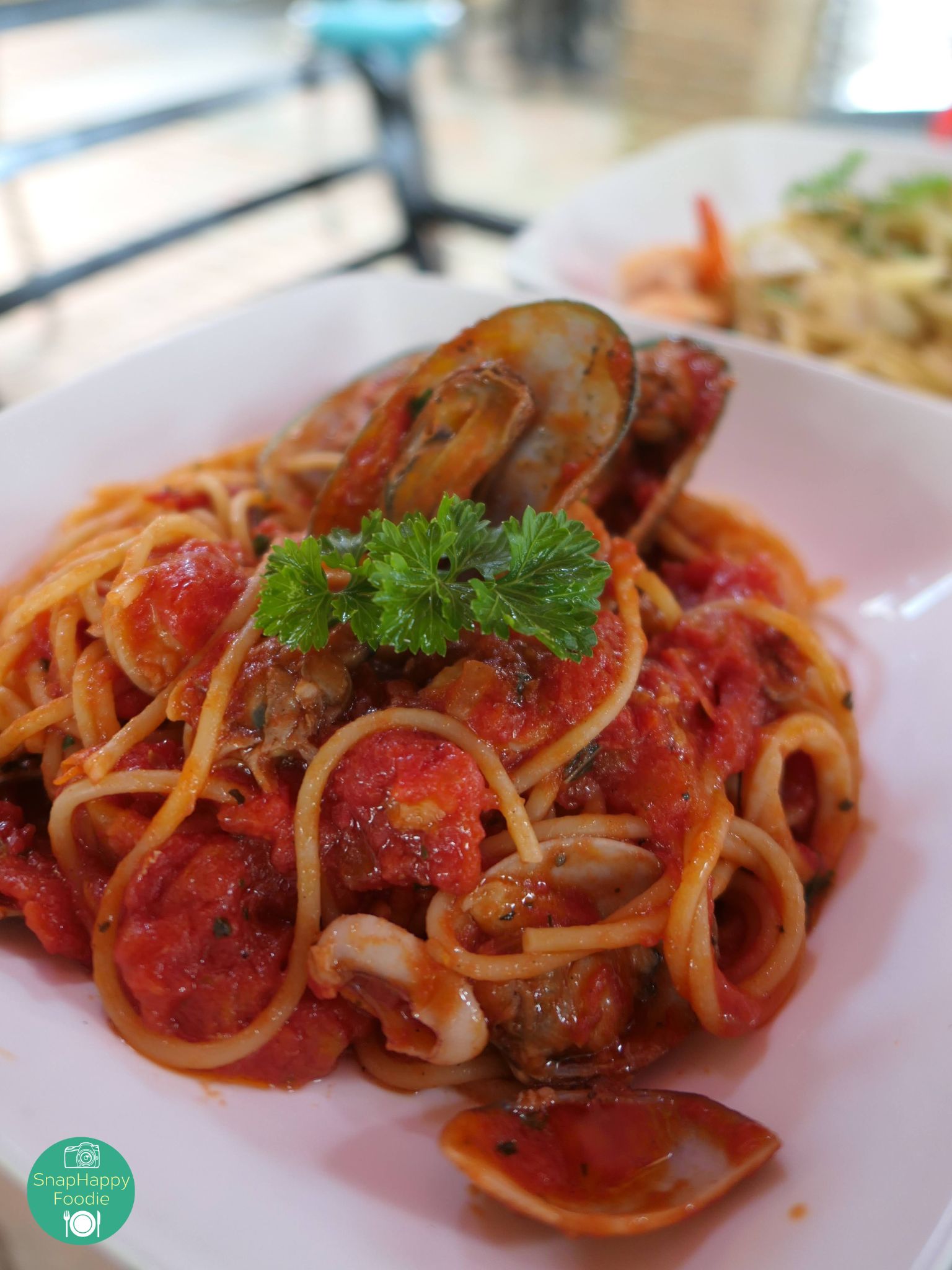 Verdict: All in all, we enjoyed some pretty good dishes while dining alfresco. We took our time to eat because we were busily going down the memory lane asking our mom about her memories of us growing up. Thankfully, it was a quiet day, so none of the servers bothered us or made us leave. It's definitely a cute little restaurant, especially for those craving for Italian food outside of Metro Manila.
Address:
Trattoria Mario Mio
Monteluce, Km. 48 E. Aguinaldo Hi-way
Lalaan 1st, Silang, Philippines