Last month, I learned about HAPA Food Truck from our former photo client Dana who e-mailed me about it. The day after I got her e-mail, we tracked down HAPA (thanks to their Facebook Page), and headed out to The Beer Garden at Shippan Landing.
HAPA opened last month. If I'm not mistaken, it was their third day open when we went. That's how new it was. Their FB Page said they'd be at The Beer Garden at 3 p.m. We got there at 2:30 p.m., eagerly waiting to try their food. 3 p.m. came and went, but no HAPA. There was supposed to be a Mexican food truck too, but they weren't around at 3 p.m. either. I was ready to give up and head to LobsterCraft in Darien. We were starving.
Just when we were driving out of the parking lot, lo and behold! HAPA Food Truck rolled around. Of course we went back.
The moment we saw signs of movement from the truck, we were there. First in line.
This is Chris Gonzalez, the owner of HAPA Food Truck. He also works at Washington Prime in Norwalk.
We ordered this Taco Plate with Korean Short Ribs and Philippine Chicken Adobo. It came with rice topped with seaweed and sesame seeds!
Check out this HAPA Burger with pork belly, cheddar, lettuce, tomato and aioli on an ube bun!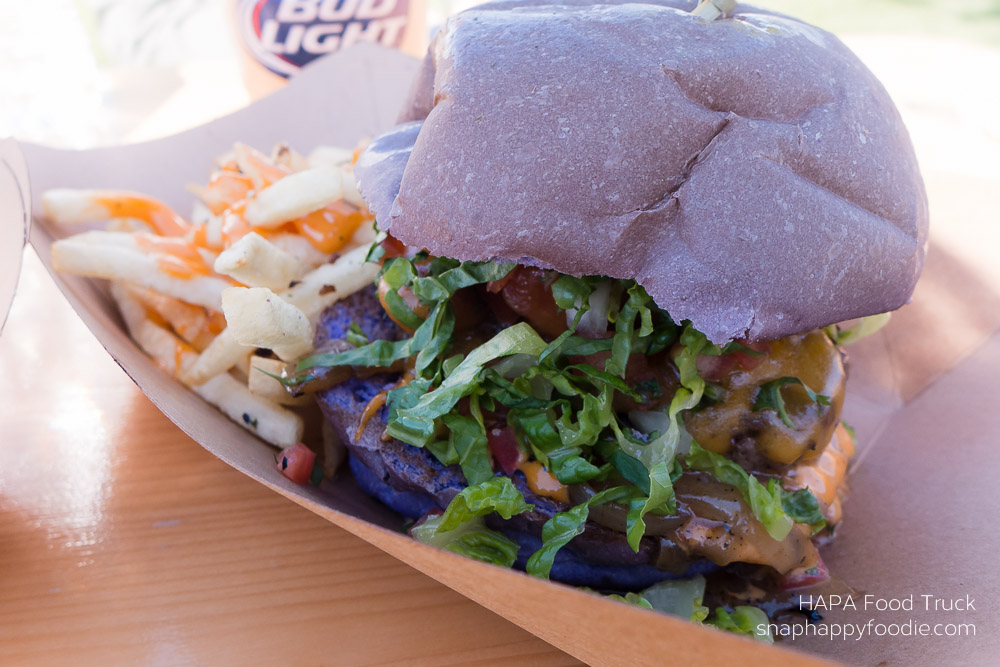 Ever seen purple bread? Ube is purple yam. It's really a Filipino thing. 🙂 We use it in cakes, ice cream, sweets, etcetera. Somehow the picture looks like it's blue.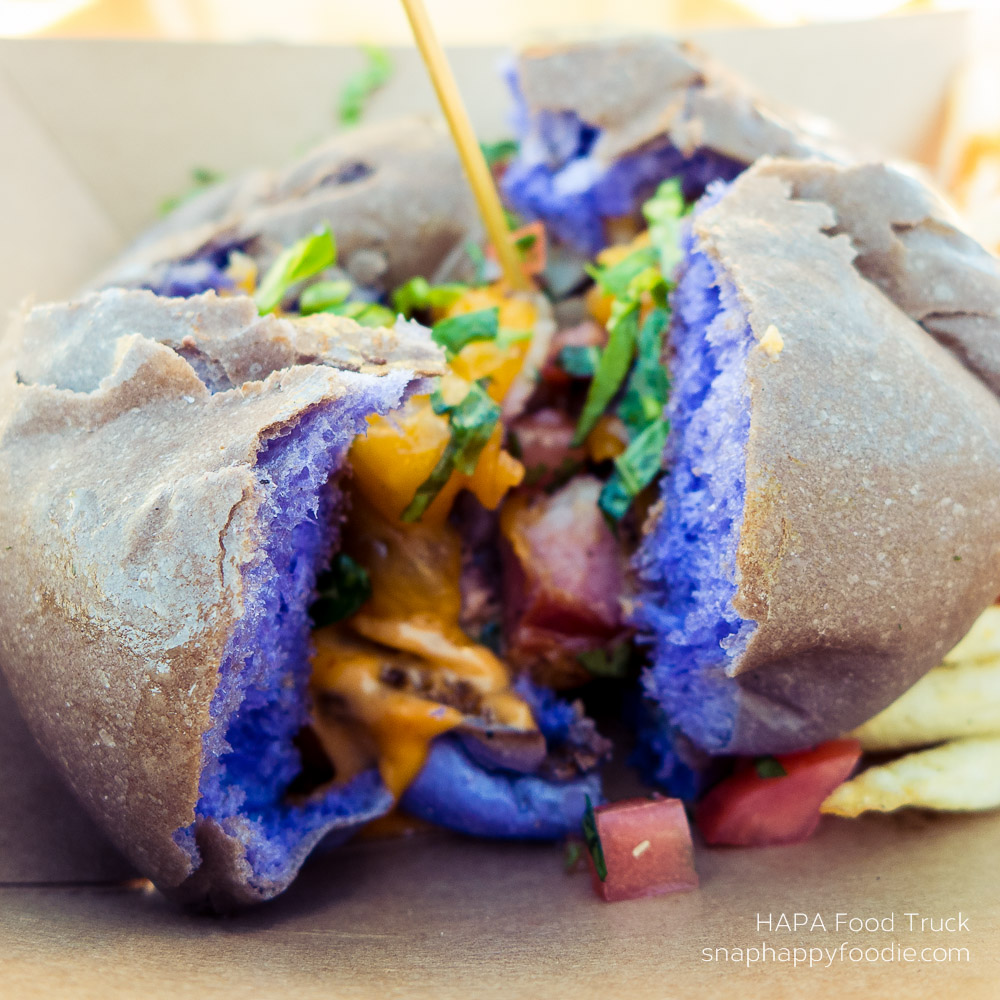 Lastly, here's the Furikake Fries! So delicious!
Hubby went back and ordered a Taco Plate with Chipotle Pork Belly, but I didn't get to take a picture of it. He was in a rush to eat! Wish we tried the Seared Ahi Burger. Maybe next time.
Verdict: According to Charlie Stanley Ross, "Our willingness to wait reveals the value we place on the object we're waiting for." Sure we waited for quite a long time, but that's not HAPA Food Truck's fault. That's on us. We went to Stamford too early. But the moment we started eating, the wait was worth it. It was food we didn't expect from a food truck.
HAPA Food Truck isn't 100% Filipino food, of course. Serving Philippine Chicken Adobo on corn tortillas? Unusual. Philippine adobo is usually paired with rice. But HAPA successfully meshed Mexican with Asian influences.
With good food like HAPA's, I shudder to think of the queue in the future. When you have the time, check out HAPA Food Truck. It's what's HAPAning in Stamford! (Oh, it's such a Filipino humor!)
Address:
HAPA Food Truck
Bell Street OR The Beer Garden at Shippan's Landing
Stamford, CT